OUR SPONSORS MAKE A DIFFERENCE
Our organization needs your support! Make no mistake, our dedicated volunteers and organization participants are actively saving lives and improving mental health. In our minds, being effective despite our limited resources, does not equal mission success. As long as there is a single brother or sister fighting their battle alone, we have not accomplished our mission. Our unconventional method is proven effective every day. However, we need your help if we are to achieve mission success. Every ounce of support offered to Irreverent Warriors increases our impact and allows us to reach more veterans with our powerful network. Invest in a truly impactful mission today by joining the Irreverent Warriors Sponsorship team.
National Presenting Sponsor To help Veterans attain the VA disability rating they are eligible for as a result of their honorable service to the nation.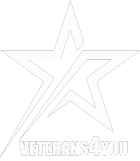 SCHEDULE A SPONSORSHIP CALL