FIGHTING FOR THOSE WHO HAVE FOUGHT FOR US
Each footstep on our hikes, you hear a punchline. Each laugh you hear, a lifeline. These aren't just hikes, they're a declaration of defiance against the solitude and struggles our vets face – it's a promise that says, 'We are here, we are together, and we are unbroken.'
HOW IT WORKS
1. Click on "JOIN THE CAMPAIGN" then "Sign Up to Fundraise".
2. Join an existing team or create a new team with your friends.
3. Choose which military branch you want to represent in a battle for bragging rights.
4. Reach out to friends and family to ask if they'll support IW by donating to your page.
5. Keep an eye on the leaderboards to see how your friends and competitors are doing!
6. Stay tuned for information on incentives and prizes! You won't want to miss this exclusive gear.


STRENGTH IN VULNERABILITY
Strength isn't just about physical power or courage in the face of danger. It's also about the courage to be vulnerable, to reach out, to say, 'I need help.' In the military, vulnerability might seem like a weakness, but in the battle against mental health issues, it's our greatest strength. IW understands this. Their Silkies Hikes and events aren't just about physical endurance or military traditions, they're about opening up, sharing experiences, and acknowledging struggles. By creating a safe space where veterans can be their authentic, irreverent selves, IW is redefining strength. It's here, amidst the laughter and shared stories, that veterans find the strength to face their battles and the reassurance that they don't have to face them alone.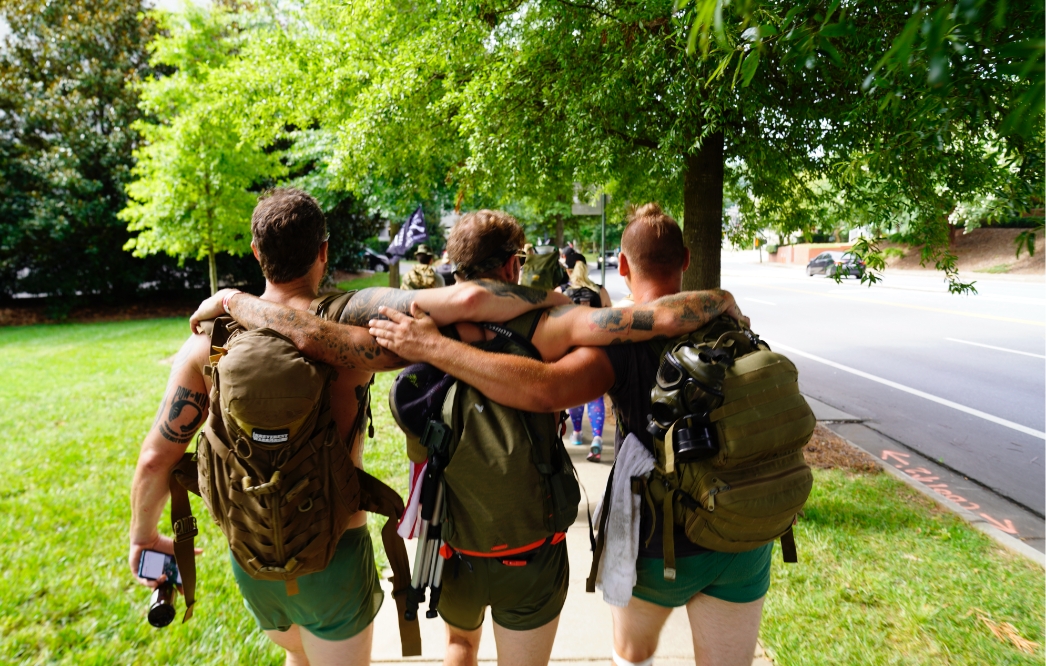 ARE YOU READY TO JOIN THE FIGHT?
Each donation, no matter the size, sends a powerful message – you are seen, you are valued, and you are not alone. Your contribution empowers IW to orchestrate more events, fostering laughter, camaraderie, and healing for our nation's heroes. It amplifies our efforts to shatter the silence surrounding veteran suicide and mental health issues. Your individual effort not only fuels this mission but also weaves you into the fabric of this incredible community. Together, we're not just making a difference, we're saving lives.