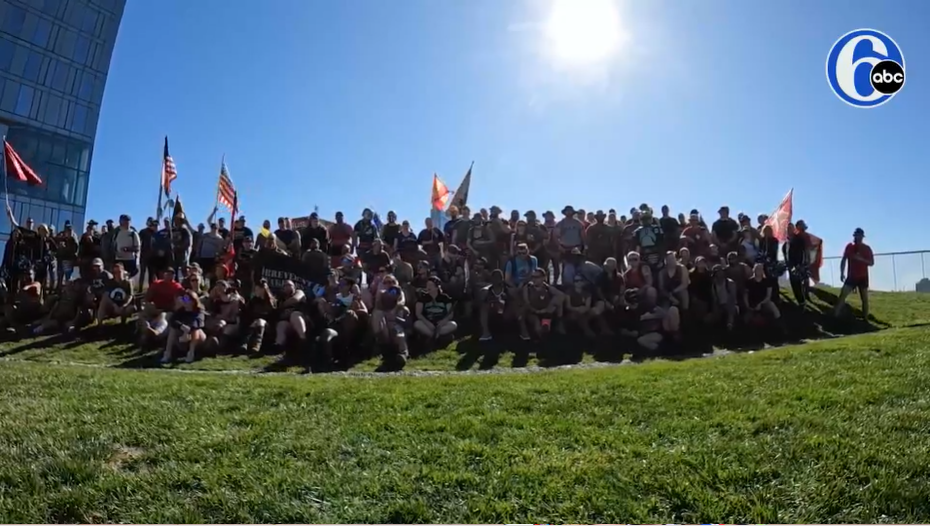 PHILADELPHIA, Pennsylvania (WPVI) -- "It's literally impossible to ignore 150 military people wearing tiny shorts walking through the city," said Matt Parsons, an active-duty member of the US Army.
Parsons, who is from Deptford, New Jersey, joined the army as a junior in High School. He spent his first 15 years in infantry and has been a recruiter since 2015.
He, like many others, noticed an issue that members of the military face, particularly after they finish active duty.
"Isolation is honestly one of the biggest killers of military people," he said. "People get out of the military, they lose all their brothers and sisters, and then they sit by themselves and just get sad and depressed."
In 2015, the first of many "Silkies Hikes" were held in San Diego, California, to build community and combat depression and suicide. During these events, military members past and present hit the streets in their favorite 'silkies' shorts and raise awareness. And only military members may participate in the hike.
Through the Irreverent Warriors organization, these hikes have spread far and wide. Parsons first attended the Philadelphia edition in 2021 and has since become its organizer.
"If we can just stop one person from committing suicide, then it's it's all worth it," he said.
Today, more than 150 individuals gathered at Cira Green in University City and marched to various Philadelphia landmarks throughout the day.